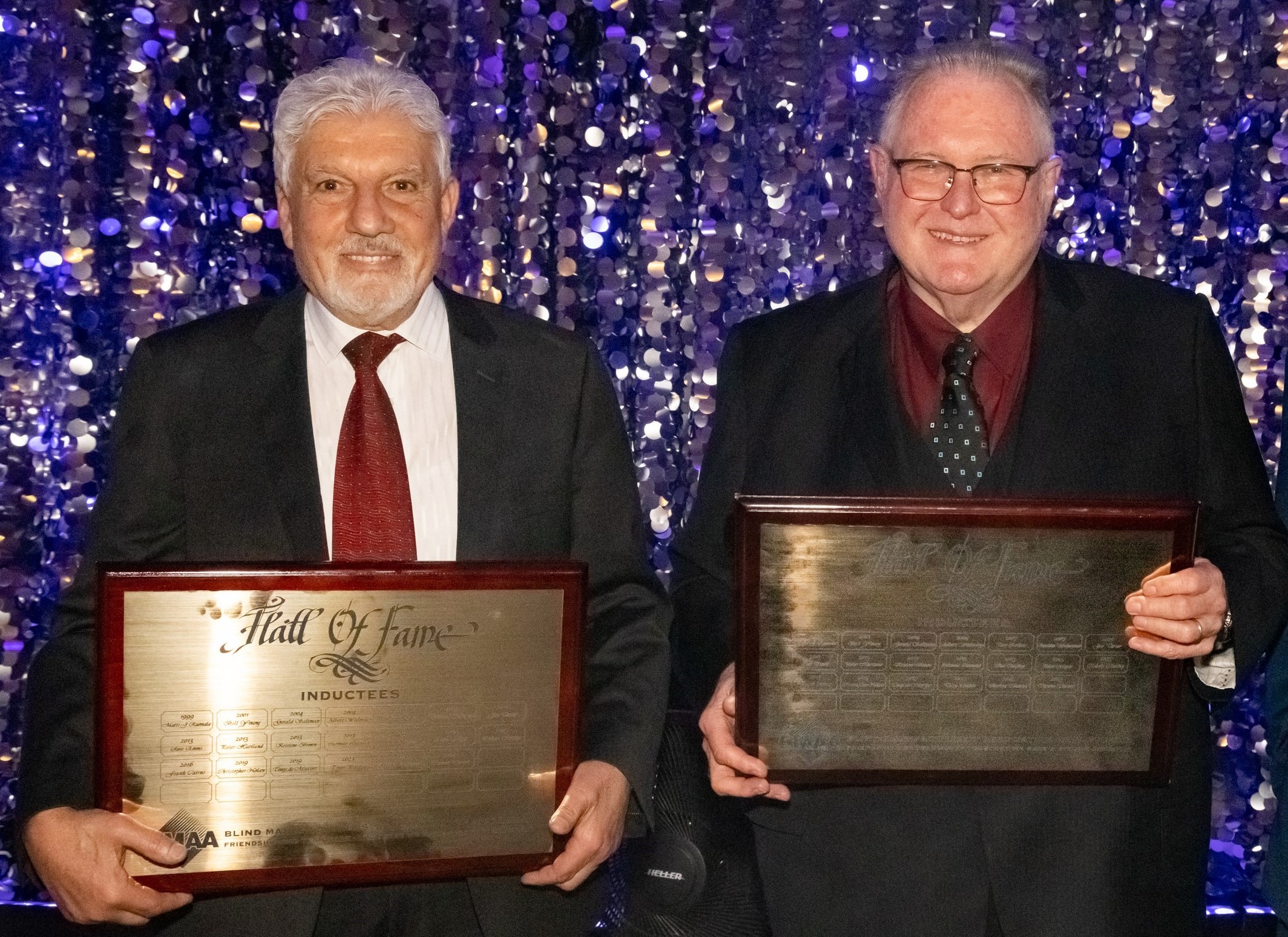 2023 Hall of Fame Inductees
Dr Ibrahim Elassaad (left) and Bruce Turner (absent Tony Politis)
In June 2023, the following persons were inducted into the BMAA Hall of Fame:
Tony Politis, formerly Hunter Douglas Ltd
Dr Ibrahim Elassaad, CW Products
Bruce Turner, Wynstan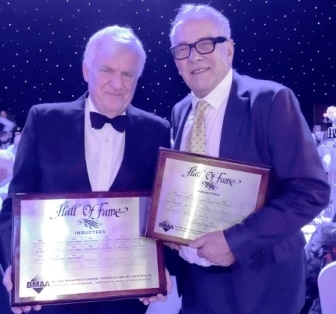 2019 Hall of Fame Inductees
Christopher Nolan and Tony de Maaijer
Christopher Nolan, Managing Director of the Nolan Group
Chris is the Managing Direcor of the Nolan Group, a national distributor of industrial textiles and outdoor blind and awning fabrics and related fittings, trading from seven locations nationally.
Chris was elected to the BMAA Board of Directors in November 2010. He has been the Chairman of the committee that has organised the three BMAA/STA extremely successful SuperExpos that have been held.
Tony de Maaijer, Managing Director of Ziptrak
Tony is the founder of Ziptrak Pty Ltd and inventor of Ziptrak Outdoor Blinds. Tony and his wife have had a significant impact on the industry as the popularity of the new track-guided outdoor blind category has resulted in job creation throughout Australia with many small and large businesses that distribute, fabricate and retail Ziptrak products.